Equipment: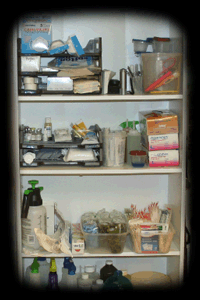 Arrowhead constantly suffers from limited capacity when it comes to helping displaced reptile pets & wildlife. Equipment such as cages, water and food dishes, heat lamps, aquariums, and reptile supplies can always be put to good use in our many foster homes.

Supplies:
Caring for the number of reptiles we do, even the basics help. From paper towels and cleaning supplies to medical and office supplies, all can be used and are appreciated.

Monetary Donations:
Donations are the reason we can keep going. 100% of proceeds from adoption fees and donations go towards helping reptiles in need. We have no paid employees and do not use professional fundraisers.

Donating online is easy... just click one of the links above. You can donate through Paypal. Their services let you donate money safely and securely using your credit card. It's easy to use and only takes two minutes of your time. You can donate any amount that you wish and you do not have to sign up for an account.



Want to help?


You can start by contacting us if you wish to voluntarily donate cages, equipment, supplies, or funds. We will be happy to arrange a meeting in person or give you our mailing address to send a donation. You can contact us by email, or call us at

(513) 442-HERP (4377)

. Your generosity is greatly appreciated.

We are an Ohio 501(c)3 non-profit charitable organization.
Wish List